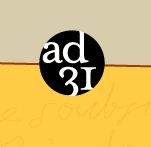 HAUTE GARONNE DEPARTEMENTAL ARCHIVES selected VECTRACOM for their Audiovisual archive preservation project. The work must be spread over 4 years.
Started in April, the digitalization operation includes different types of media : films (8mm, 9.5mm, 16mm, 35mm), audio (K7, ¼' reels, discs, vinyl, DAT, minidisc,…) and video (VHS, UMATIC, BETA, EIAJ,…). The delivery of the first batch is to be performed.
VECTRACOM commitment intends to address a qualitative approach, performance and profitability: improve its processes, meet all the requirements and offer the guarantee of its services at more competitive prices.