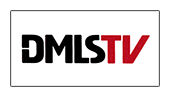 VECTRACOM has won the tender of DMLS TV for the archiving of its audiovisual heritage.
DMLS TV, known to the general public for his production of events, art and music programs, gave to VECTRACOM, a batch of 800 video cassettes (BETA and HDCAM) to digitize, in flexicart (prores format Mp4), in approximately 12 weeks.
To ensure the preservation of the archives, all the files will be delivered on hard disk and LTO magnetic cartridge. In addition, the migration of the LTO, managed by VECTRACOM, ensures sustainability of investment in digitization.
Valued by our platform VectraNAM, watching videos on internet allows our clients, to promote them professionally.